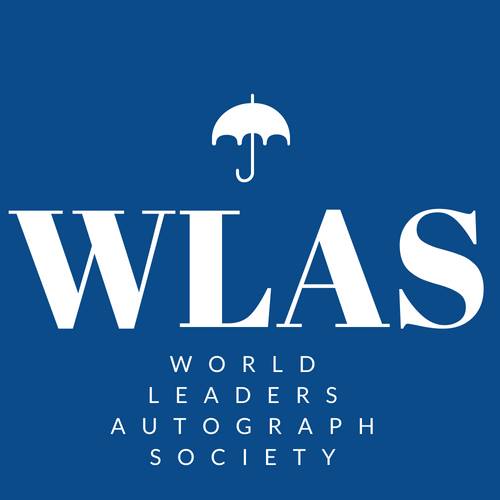 9th World Leaders Autograph Society Meeting
Tbilisi, Georgia
11th – 13th of August 2023
We hereby invite all members of WLAS to our annual meeting. Tbilisi was in Sarajevo democratic elected to be the host for our 9th meeting in August 2022.
Friday, 11th of August 2023
06:00pm socializing and dinner
Saturday, 12th of August 2023
03:00pm main meeting
06:00pm dinner
Sunday, 13th of August 2023
10:00am city tour or any other common or individual activity
As usually we try to invite to our meetings former or current world leaders from Georgia. We hope there will be a great success as last years in Minsk, Sofia and Sarajevo.
All participants have to pay 20 EUR in advance via PayPal - please use the general email wlas2013@gmail.com. If you have questions, do not hesitate to contact Mr. Maciej from Poland.
If you are going to participate, please write to Mr. Jan Syvertsen (jan.syvertsen@gmail.com) and inform him about your attendance in Tbilisi. The deadline for your attendance and for your payment of 20EUR is the 30th of June 2023.
It is very important to know, how many members will participate because of organisation of the meeting. We can inform the possible guests and organize all what will be needed. Thank you for your understanding.
If you want to have a lecture during the main meeting or if you have any idea, what should be a part of the programme, please, contact the organisers of this meeting via email or via FB.
Organisers of the 8th meeting:
Jan Syvertsen Michal Dominik
Postboks 5560 Voiebyen Zvolenská 1/165
4677 Kr.Sand SK-01008 Žilina
Norway Slovak Republic
jan.syvertsen@gmail.com michal.dominik@chello.sk
+4741622748 +42190843802
We hope there will be another memorable weekend and we hope to have some interesting meetings with former world leaders in Georgia.
We are looking forward to meet you in person in Tbilisi.
Jan Syvertsen Michal Dominik
President of WLAS
updated on the 19th of August 2022