The politicians who mentioned WLAS in their letters, dedications, greetings etc.
Pope Francis
Head of the Catholic Church and of the Vatican City State (2013-
signed book from the collection of David
+ Nos A David y a WLAS, con un cordial saludo, mi bendición y pidiéndoles que recen por mi,
Fraternalmente,
Francisco 21-3-2018
(rewrited by friend from Colombia)
+
We
To David Červenka and to WLAS, with a warm greeting, my blessing and asking you to pray for me,
Brotherly,
Franciscus 21-3-2018
(translated by friend from Colombia)
---
Karen Vilhelmi Karapetyan
Prime Minister of Armenia (2016-2018, 2018-2018)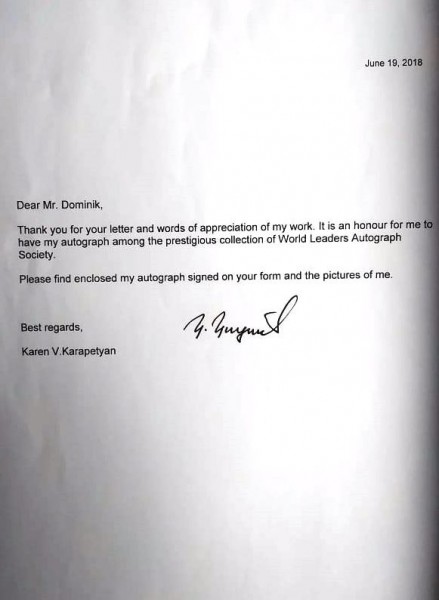 signed letter from the collection of Michal Dominik
---
Georges Rebelo Chicoti
Foreign Minister of Angola (2010-2017)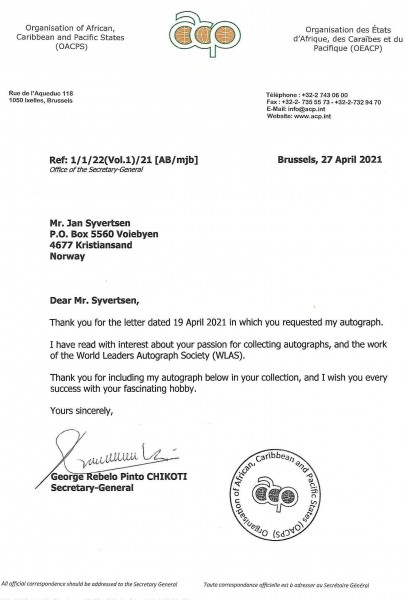 ---
Petr Nečas
Prime Minister of the Czech Republic (2006-2009)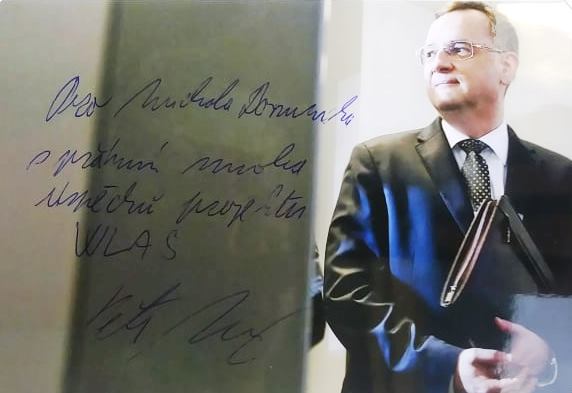 To Michal Dominik wishing much success for the project of WLAS
Petr Nečas
---
Ilyas Akhmadov
Foreign Minister of Chechen Republic of Ichkeria (1999-2005)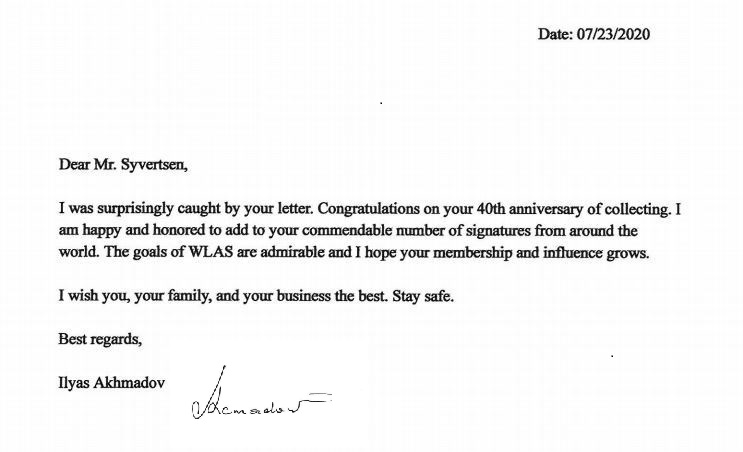 ---
Zdenka Kramplová
Foreign Minister of Slovakia (1997-1998)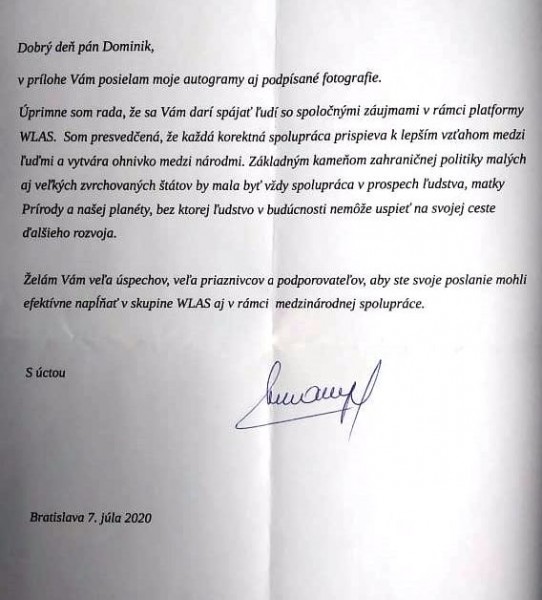 signed letter from the collection of Michal Dominik
....... I am very glad that you are able to join people with the common interests in the group WLAS. I am sure every positive cooperation helps to better the relationships among people and nations. The cornerstone of the foreign policy of small as well as big sovereign countries should always be cooperation for the benefit of the mankind, Mother Nature and our planet. In the future the mankind cannot succeed and develop without this kind of cooperation.
I wish you a lot of success and many supporters to fulfill effectively your mission in the group WLAS as well as with the international cooperation.
(free translation by Michal Dominik)
---
Kris Peeters
Deputy Prime Minister of Belgium (2014-2019), Prime Minister of Flanders (2007-2014)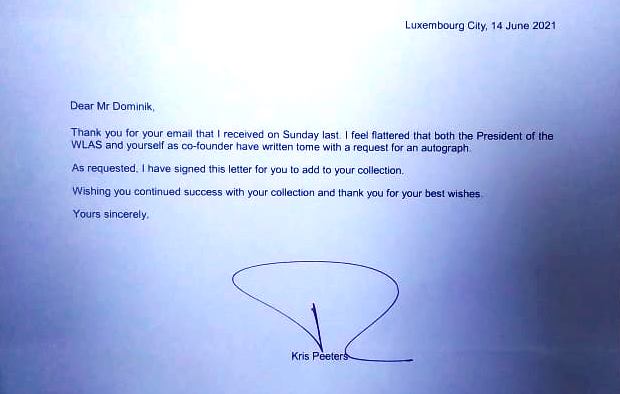 ---
Andy Keeling
Chief Minister of the Falkland Islands (2021- )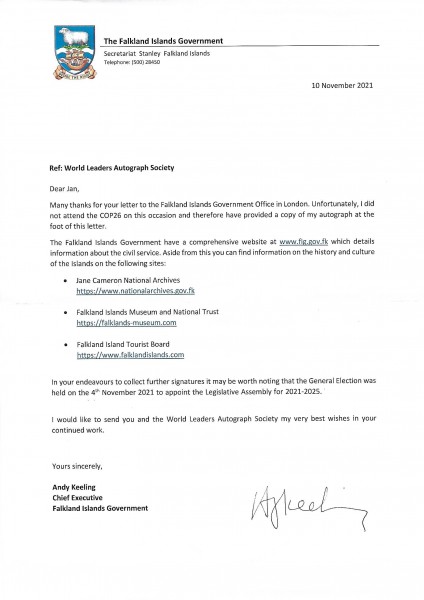 ---