The politicians and diplomats who support our society
Mr. Stefan Dinchev Yanev, Bulgaria - Mr. Ján Čarnogurský, Slovakia - Mr. Živadin Jovanović, Serbia - Mrs. Reneta Indzhova, Bulgaria - Mr. Miroslav Lajčák, Slovakia - Mr. Stanislav Shushkevich, Belarus - Mr. Prof. Georgi Bliznashki, Bulgaria
---
---
interim prime minister of Bulgaria (2021- )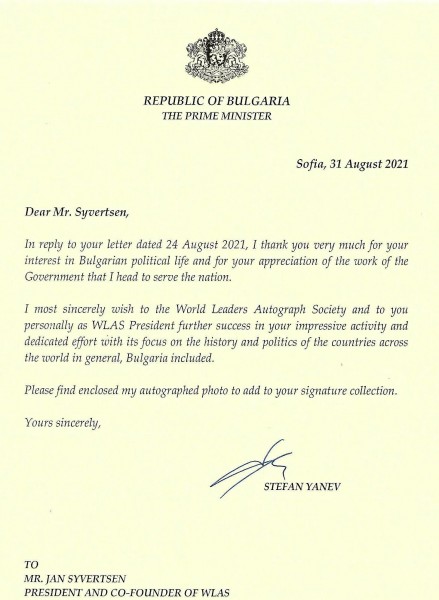 ---
prime minister of Slovakia (1991-1992)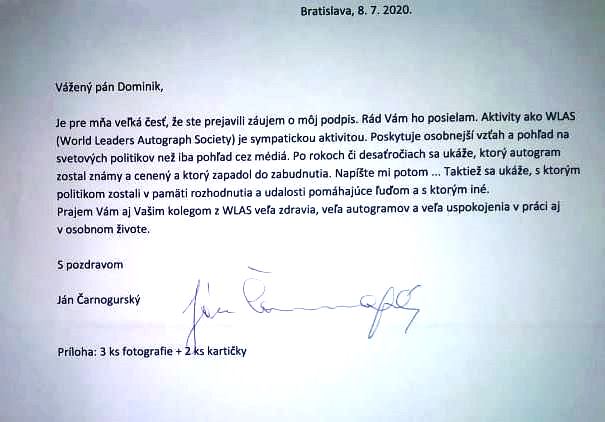 ..... WLAS (World Leaders Autograph Society) is a symphatetic activity. It offers a more personal relationship and view on world politicians other than via the media. It will be seen after years and decades, which autograph´s are well known and appreciated and which fell into obscurtity. Let me know then .... It will be seen too, which politician´s will be connected with the decisions and events of helping people and which will be viewed differently.
I wish you and your colleagues from WLAS good health, many autographs and a lot of satisfaction in your work as well as in your personal life.
Sincerely
Ján Čarnogurský
(free translation by Michal Dominik)
---
prime minister of Bulgaria (2014-2014)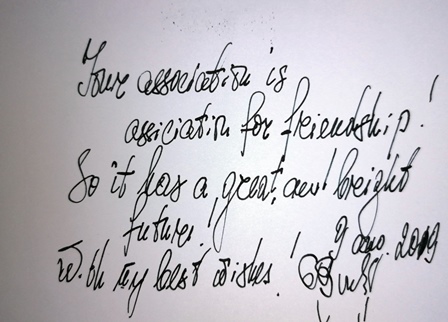 ---
prime minister of Bulgaria (1994-1995)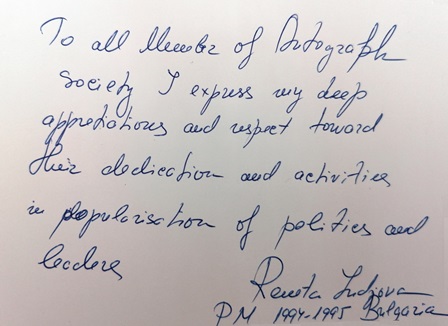 ---
leader of Belarus (1991-1994)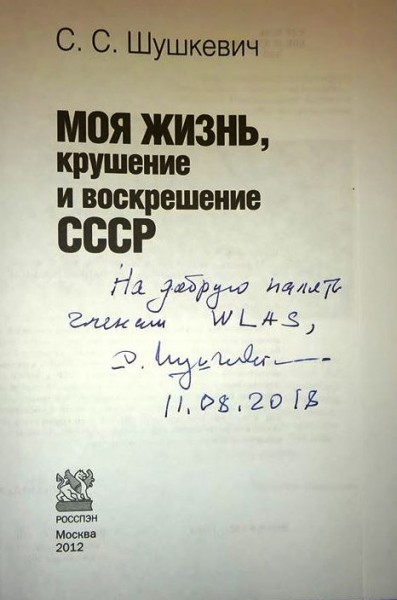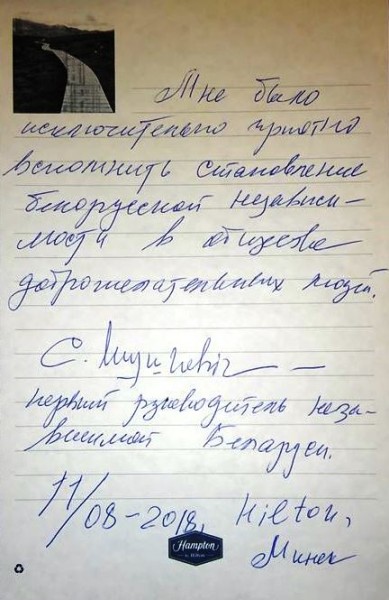 It was an exceptional pleasure for me to recall the establishing of the independence of Belarus among well-wishing people.
S. Shushkevich
The first leader of the Independent Republic of Belarus
11.8.2018 Hampton by Hilton, Minsk
(translated by Hotel Hampton by Hilton after the meeting of Mr. Shushkevich with the members of WLAS)
---
foreign minister of the Slovak Republic (2009-2010, 2012-2020)
President of the United Nations General Assembly (2017-2018)

Dear friends from WLAS,
I appreciate your initiative to support and to deepen the understanding among nations with the collectors activities. I attach my autograph as a symbol for the support of this good thing.
(translated from the message sent to Michal Dominik at 9th of September 2017)


---
foreign minister of the Federal Republic of Yugoslavia (1998-2000)
president of Belgrade Forum of the World of Equals