4th OFFICIAL MEETING OF
WORLD LEADERS AUTOGRAPH SOCIETY
Žilina-Kunerád, Slovakia
13th August 2016
hosted by: Michal Dominik from Slovakia
written by: Rune Moe from Norway
participants: Jan Syvertsen from Norway
Rune Moe from Norway
Michal Dominik from Slovakia
Christer Danielsson from Sweden
Anders from Norway
Karl from Austria
The fourth meeting of WLAS was completed in Kunerád Penzión, about 20 km from the town of Žilina in Northern Slovakia. The host of the weekend was Michal Dominik, and we all already arrived on Friday 12 August for a nice dinner and drinks in the town Rajecké Teplice.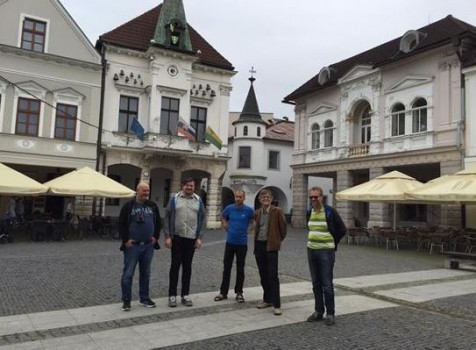 Saturday morning we had some nice time in the town of Žilina with walking in the main square and a nice lunch. Žilina has a lot of old buildings and a very nice atmosphere.
Around 15 we gathered in the guesthouse at Kunerád for exchanging and studying signatures.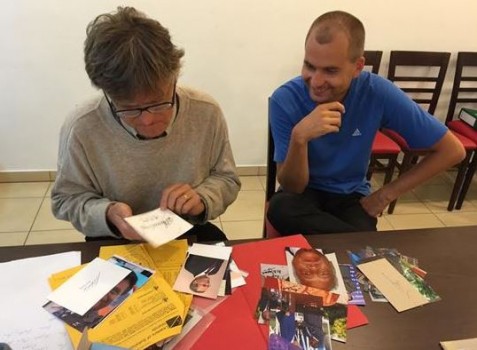 As you can see, both Christer and Michal are deeply into the world of world leaders' signatures
OFFICIAL MEETING
After a traditional nice Slovak dinner buffet, we had the official meeting of WLAS. Michal wished everyone welcome before President of the Board, Jan Syvertsen, gave a warm thanks to Michal for organizing the meeting.
First point was that everyone made a small speech about a special meeting with a world leader.
Jan talked about his meeting with former Prime Minister Brundtland of Norway, Christer talked about his amazing travel to Vanuatu where he met several former leaders, member from Norway talked about a collector who collects signatures on baseballs, member from Austria about how he got President Kirchner of Argentina, Michal about his travel to Slovenia, where he got some signatures and Rune talked about his meeting with the "sleeping" former minister, where his wife said: "You can go in and wake him up!!"
Next point on the agenda was about the closed Facebook-group. There is a "Documents tab" on the left, which we think is useful to upload signatures you need to identify or verify. Then it is easier to find such autographs than going through the whole news feed.
We also talked about having a website where we present the members of WLAS. This site is meant to be helpful when we send request to offices and will show the seriousness about collecting. Of course it will be voluntary to attend. Michal will make suggestions and design it.
We are also happy to welcome new member from Norway to the board. The board is now: Jan Syvertsen, Rune Moe, Michal Dominik, member from Germany and member from Norway
We have also decided that the 5th WLAS meeting will be in Belgrade Serbia..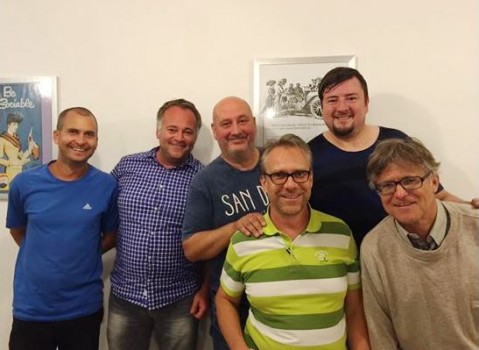 Michal Dominik, member from Norway, Jan Syvertsen, Rune Moe, member from Austria, Christer Danielsson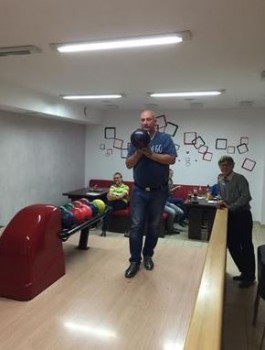 After the meeting we had a bowling championship in the evening