5th OFFICIAL MEETING OF
WORLD LEADERS AUTOGRAPH SOCIETY
Belgrade, Serbia
19th August 2017
hosted by: Rune Moe and Jan Syvertsen from Norway
written by: Rune Moe from Norway
participants: Jan Syvertsen from Norway
Rune Moe from Norway
Michal Dominik from Slovakia
David from the Czech Republic
Maciej Olbert from Poland
Christer Danielsson from Sweden
Karl from Austria
Stefan A Krosvik from Norway
Dag from Norway
Anders from Norway
The 5th meeting of WLAS was completed in Belgrade City Hotel, Belgrade. As no member is living in the Belgrade, Jan and Rune hosted the weekend organizing it online. This year we had 10 members attending the WLAS-weekend.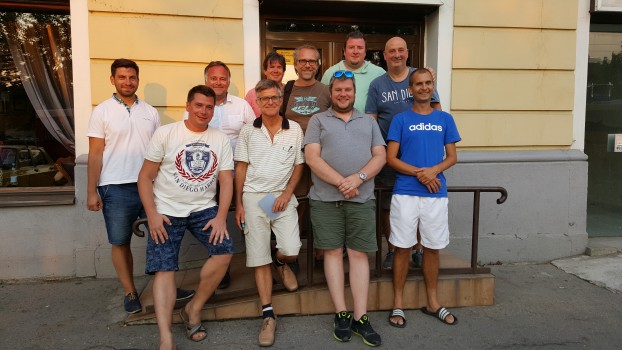 Already on Friday evening all of us gathered at a local restaurant for a nice dinner and drinks. Some of us later went to the biggest festival in Eastern Europe – the Belgrade Beer Festival which draws more than a half million visitors during 4 days.
Saturday morning we all joined in on a city bus tour which showed us mostly of the city attractions. After the tour, some of us went to the Tesla museum, took a walk in the pedestrian street or went to the great old fortress of Belgrade, which have a great view over Sava and Donau.
OFFICIAL MEETING
5 PM we met at the conference room at Belgrade City Hotel for the official meeting. President of the board, Jan Syvertsen, wished a warm welcome, especially to two new faces. David Cervenka from Czech Republic and Stefan André Krosvik from Norway attended our meeting for the first time. We all talked about ourselves and our collections.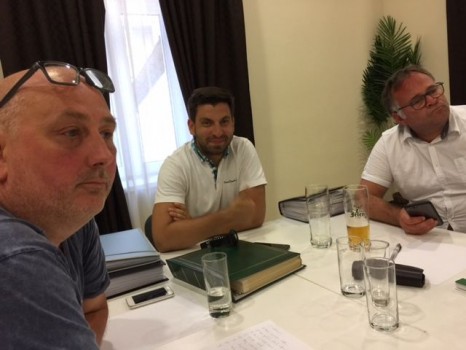 The main theme was our new website which is created by Michal Dominik. The main issue of the webpage is to show world leaders that we are not making this as a business but a serious collector club. We would like to connect the hunting of world leaders autographs with international cooperation and with the promotion of our countries and understanding among nations.
Any member of WLAS may attend the webpage with its own profile, but this is voluntary. The webpage's address is: www.wlas.weblahko.sk
Then Christer Danielsson talked about his travel to Fiji, Tuvalu, Kiribati and Nauru, meeting former leaders of those countries. Jan and Michal also talked about successes during the last year from difficult countries like Somalia and Sudan.
The last point was to choose where to meet next year. We all secretly wrote a city on a note and we got 8 different wishes; Sarajevo, Jerusalem, Chisinau, Bucharest, Zagreb, Tirana, Budapest and Minsk.
Minsk got 2 votes so we decided to have the 6th WLAS meeting in Minsk, Belarus, 11 August 2018 (programme 10-12 August).
After the official meeting we had dinner at the Casa Nova restaurant before we went back to the conference for exchanging and watching autographs.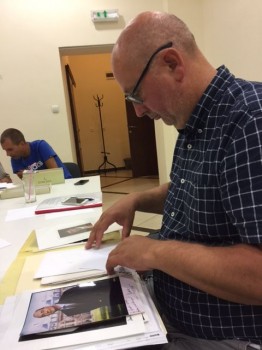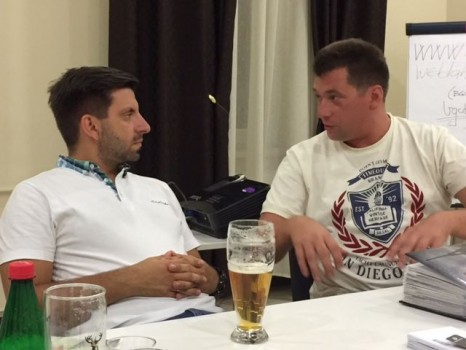 On Sunday most of us also went to the Museum of Yugoslavia where we also could see the Tito Mausoleum. In the museum it was shown autographed photos that Tito received over the year from other world leaders like Winston Churchill, John F. Kennedy, Anwar Sadat, Indira Gandhi and many more. This was a big "wow" for autograph collectors!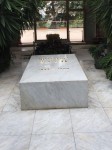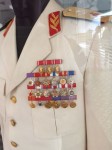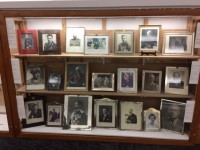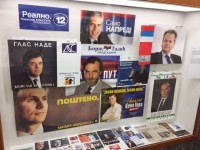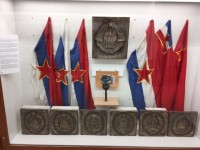 It was a great gathering with friends.