8th OFFICIAL MEETING OF
WORLD LEADERS AUTOGRAPH SOCIETY
Sarajevo, Bosnia and Herzegovina
13th August 2022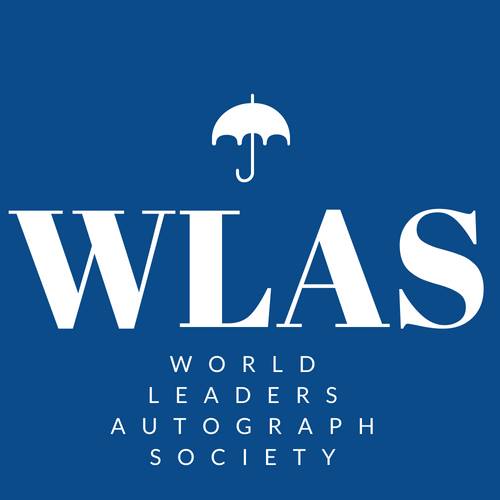 hosted by: Jan Syvertsen, Norway
Michal Dominik, Slovakia
written by: Jan Syvertsen, Norway
participants: Jan Syvertsen, Norway
Michal Dominik, Slovakia
Rune Moe, Norway
David, Czech Republic
Christer Danielsson, Sweden
Karl, Austria
Maciej Olbert, Poland
Stefan André Krosvik, Norway
Anders, Norway
Dag, Norway
The 8th meeting was held 12-14 August 2022 in Sarajevo. This year we were 10 participants from 6 countries. It was very good to meet eachother again after 3 years.
Sarajevo is a great city with a lot of history and as most people know, the First World War started in this city. The old town was also incredibly beautiful and fun to visit.
Most of us stayed at the Hotel Holiday, which was the city headquarters during the war in the Balkans (also headquarters for the journalists). Several of the buildings were still full of bullet holes as a reminder of the war, according to a taxi driver I spoke to.
The political system in Bosnia and Herzegovina is not so easy to understand. The country has 5 presidents and 3 prime ministers, who represent the country and 2 entities (Federation of Bosnia and Herzegovina and Republika Srpska). On top of these sits a high representative from the UN.
We started on Friday with a nice meeting with Mr. Edhem Bičakčić (former Prime Minister of the Federation of BIH). Mr. Bičakčić, who is a Bosnian. We got to ask him many questions about the political situation in the country, and then he signed all our pictures and posed for the photo shoot. Later he joined us for dinner at the Dveri restaurant in the old town.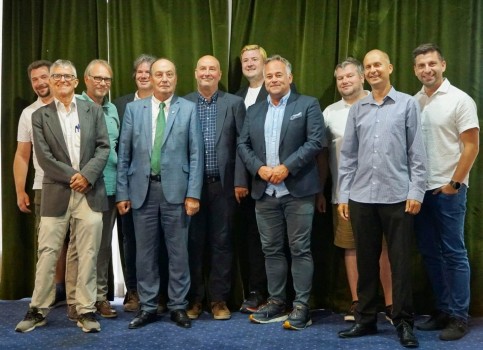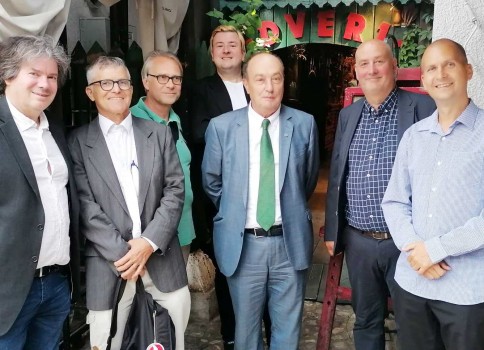 Saturday started early and well with the visit of Mr. Prof. Ivo Miro Jović (former Chairman of the Presidency). Mr. Jović, who is a Croat, gave an interesting and good lecture about the situation in the country and talked about his time as leader and his meetings with several world leaders. He brought his own pictures for us, signed also our photos and posed for a photo session. We then had a lunch at the hotel, where Mr. Jovic was also present. Mr. Jović spoke Croatian, it was translated into English by Mr. Dario (it was a great work from his side).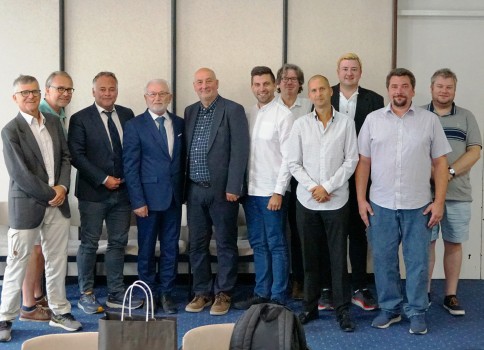 After the lunch it was time for the group's annual meeting, where various matters were discussed. Anders had created an autograph quiz this year again.
Heinz Kammeier from Germany resigned from the board after 9 years of faithful service. Maciej from Poland was elected as a new member of the board. The current board now consists of: Jan Syvertsen, Michal Dominik, Rune Moe, Anders and Maciej.
Rune Moe gave a brief introduction to the financial situation and Michal Dominik talked about the webpage. He also read a letter from the widow of former President Shushkevich of Belarus. We remembered our meeting with Mr. Shushkevich in 2019 with some highlights.
Tbilisi, Georgia was chosen for the next meeting by the participants in the traditional election (Tbilisi was also the city most voted for in our Facebook poll). This election was organized by Anders. The meeting will be held 11-13 August 2023 in Georgia's capital and we hope to see many of members.
It was also decided that the annual membership fee will be raised to 10 euros per year, and that for new members in the future it will also cost 10 euros to become a member in addition to the annual membership fee.
Towards the end of the annual meeting, we were surprised by our third guest who arrived over 1 hour early, and we then had to rush to finish preparing the room for Mr. Prof. Spasoje Tuševljak (former Chairman of the Council of Ministers). Mr. Tuševljak is a Serb and it was a bit nice that we had visitors of Bosnian, Croat as well as Serbian nationality. Mr. Tuševljak also had plenty of time, and answered our questions, signed autographs and took pictures with us. He then had dinner with us at the hotel.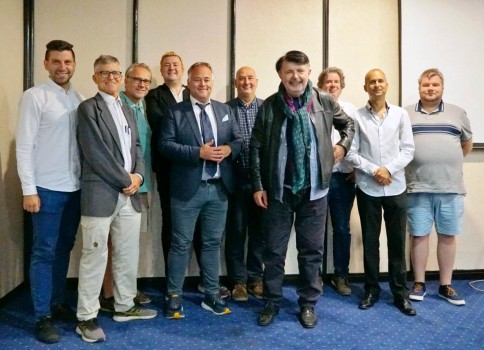 Anders was the moderator during the meetings with all 3 guests. The gifts and diplomas were also presented to all of them.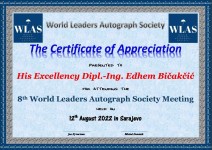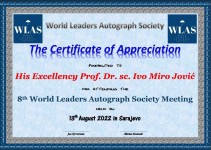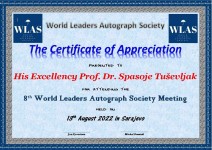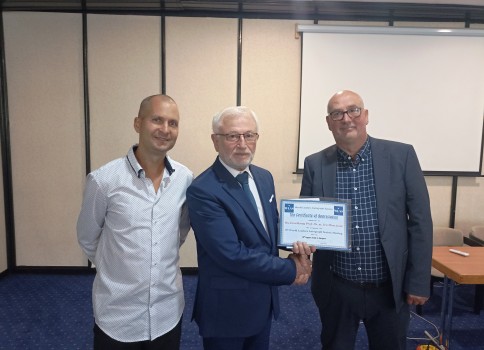 SOME INTERESTING MOMENTS FROM THE MEETING IN SARAJEVO 2022